Around the world on a Harley!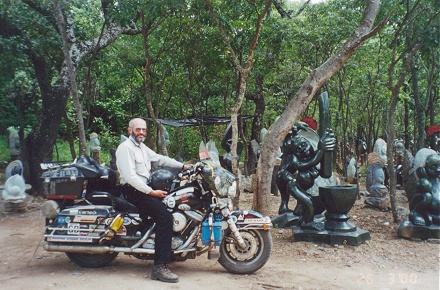 http://www.horizonsunlimited.com/forwood/
Can you imagine such a spectacular adventure - putting your life on hold and driving your Harley literally around the world.
The planning and logistics of a such a trip blow my mind! It is difficult to imagine the skill required to keep a bike running in countries where taking you bike to the dealership means meeting a mechanic in the back alley of a hookah lounge.
There have been many riders who have taken epic rides on their bikes, but to do so on a massive american touring bike seems like a particularly daunting experience, but an adventure none the less.
SEE THE STORY OF SOMEONE WHO ACTUALLY MADE THIS HAPPEN - ITS AMAZING!. 
---